MINI Cooper Oil Change Services Near Detroit & Jackson, MI

Why Should You Get Your Oil Changed?
Getting the oil changed in your MINI Cooper is the least expensive and easiest way to extend its life. In order to keep your engine performing at its best is to replace the motor oil in your engine. The oil helps keep the internal parts and components lubricated while protecting them against wear and tear.
When To Change The Oil in Your MINI Cooper?
Servicing your MINI varies according to how often, how adventurously, and how far you drive. In order to determine exactly when it's time for an oil change, your MINI monitors the condition of your oil itself. Using built-in sensors, your MINI constantly monitors the level and condition of the engine oil. Applying special algorithms, your MINI calculates when maintenance and servicing works needs to be carried out.
In this way, your MINI is serviced only when it's absolutely necessary, thus eliminating unnecessary journeys to service workshops — and saving time and money.
How To Know If You Have a Problem With Your Engine Oil?
You may be able to save a lot of money and headaches down the road if you're able to identify the indications of an engine oil related problem. Below we've listed common indications that will help you discover if you may have an engine oil related problem.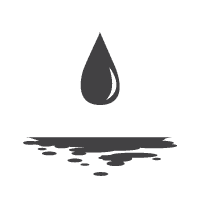 Oil Stains Under Your Vehicle
Spotting oil stains under the vehicle is the most common way drivers first realize their MINI Cooper is leaking oil. The most common areas that would leak oil would be the Valve Cover Gasket(s), Oil Pan Drain Plug (or "oil plug") or Oil Pan Gasket. If you spot a leak, even if it's a small one, we recommend bringing it in for service as soon as possible.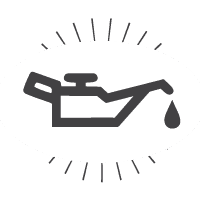 Low Oil Pressure/Oil Light is On
Major problems may arise if your MINI Cooper is suffering from low oil pressure or if the oil light is on. The engine needs a certain amount of oil in order to stay properly lubricated and function like it's designed to. If the oil light on your vehicle's dashboard is on, and stays on after starting your vehicle, we recommend turning the engine off, and then calling us to arrange transport of your MINI to the dealership for immediate attention.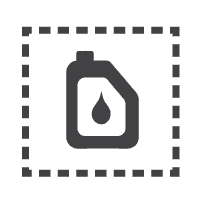 Oil Change Price & Coupons in Ann Arbor
Getting your vehicle's engine oil changed in Ann Arbor is one of the most inexpensive services you will perform. The cost of an oil change will vary depending on the oil you prefer, however, you can expect the cost of your oil change to start around $79.95*. This also includes an eco-friendly oil and filter change, multi-point inspection and resetting the service interval indicator and security check. View our current service coupons.
Why Get Your Oil Changed by MINI of Ann Arbor
MINI of Ann Arbor only uses Genuine MINI Synthetic Motor Oil and Genuine MINI Oil Filters that are specifically formulated to keep your MINI Cooper running at peak performance. Our certified technicians will gladly change the oil and filter as well as complete a multi-point inspection and reset the service interval indicator and security check. At MINI of Ann Arbor, we take pride in helping our customers keep their vehicle running at optimum performance.