MINI Lease Return in Ann Arbor, MI

When your lease is coming to an end, there are a few options to keep in mind as you prepare for what's next. MINI of Ann Arbor makes the process easy! As the end of your lease approaches, we'll be reaching out to help you choose the best option for you and let you know about any available incentives.
You Have Three Options at the End of Your Lease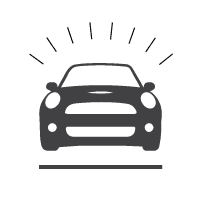 1. Get a New MINI
New Vehicles
MINI of Ann Arbor will help you choose a new MINI from our great selection of inventory. We're here to make it as easy as possible for you to turn in your lease and pick out your next MINI.
$500 Credit
As a loyal MINI customer, we would like to reward you with $500 credit on new MINI vehicles. From bonus cash to special lease rates, we will make sure you receive the best deal available.
$350 Disposition Fee Waiver
If you decide that you will be purchasing a new or leased MINI (through MINI Financial Services), we'll gladly waive the $350 disposition fee on your current vehicle and the security deposit on your new MINI.
Payment Waivers
There are times when we can waive some of your remaining payments on your current MINI. Whether you're looking to lease a different model or upgrade to the newest technology, we'll find the best MINI to fit your needs.
---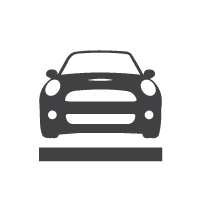 2. Keep Your MINI
You have the option to keep your faithful companion. You can simply send a cashier's check or certified funds to pay it off or you can finance the total amount due with MINI Financial Services. However, if you decide to purchase your current MINI you're responsible for its residual value, any fees and taxes, and any past due payments or charges.
---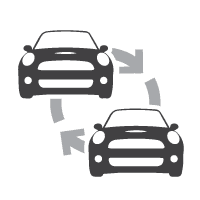 3. Turn In Your MINI
Turn In Checklist
You have the option to return your MINI without purchasing a new one at the end of your lease. If you choose this option, there are a few things you'll need to do to wrap up your lease.
Have your vehicle inspected
Make any repairs based on findings of the inspection
Turn in your MINI for final review
Turn in your license plates
Vehicle Inspection
Our vehicle inspection process is easy and convenient. You will be contacted by MINI of Ann Arbor or a 3rd party to schedule this inspection. We recommend scheduling at least a month before you turn in your lease. After your vehicle is inspected you will receive a detailed report and an itemized list of any charges that will be assessed due to excessive wear and use. For any questions or concerns about the status or results of the inspection, please contact one of our Lease-End Relationship Consultants at 1-800-959-4269.